270ton servo saving injection molding machine
It operates with low noise. The noise is much lower than that of standard injection molding machine.
Servo-control injection molding machine is equipped with coder and pressure sensor ,they will send feedback of pressure and flow to the motor. Then the servo motor will adjust RPM and torque to rectify the output pressure and flow. In this way,high repeatability ,fast response and better power-saving are achieved.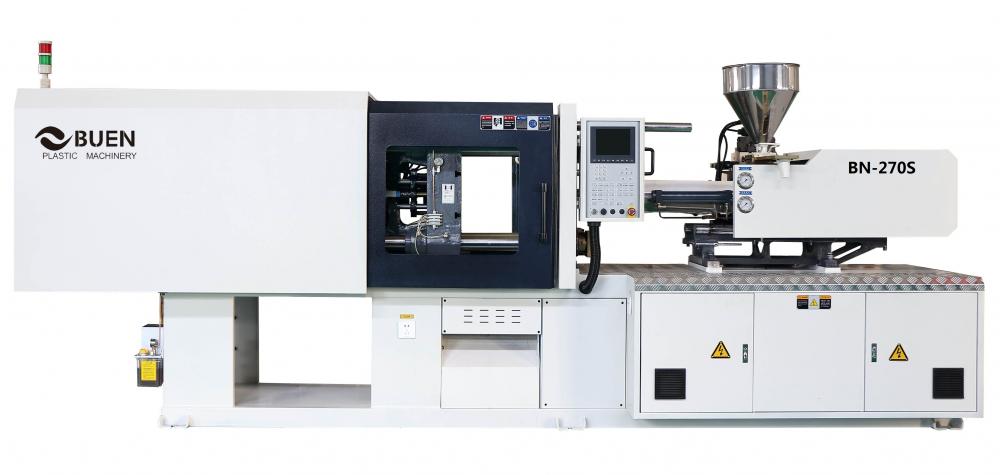 Clamping system:
-We adopt five fulctum hyperbolic elbow clamping mechnical which can tansfer power effectively and ensure the prcess of high speed response
-Low pressure mold protection system
-Tie bar adopts surface hard chromium plating processing
-Mould platen bottom support use copper material which can protect steel belt
-Automatic centerial lubricarion system which is easy for after service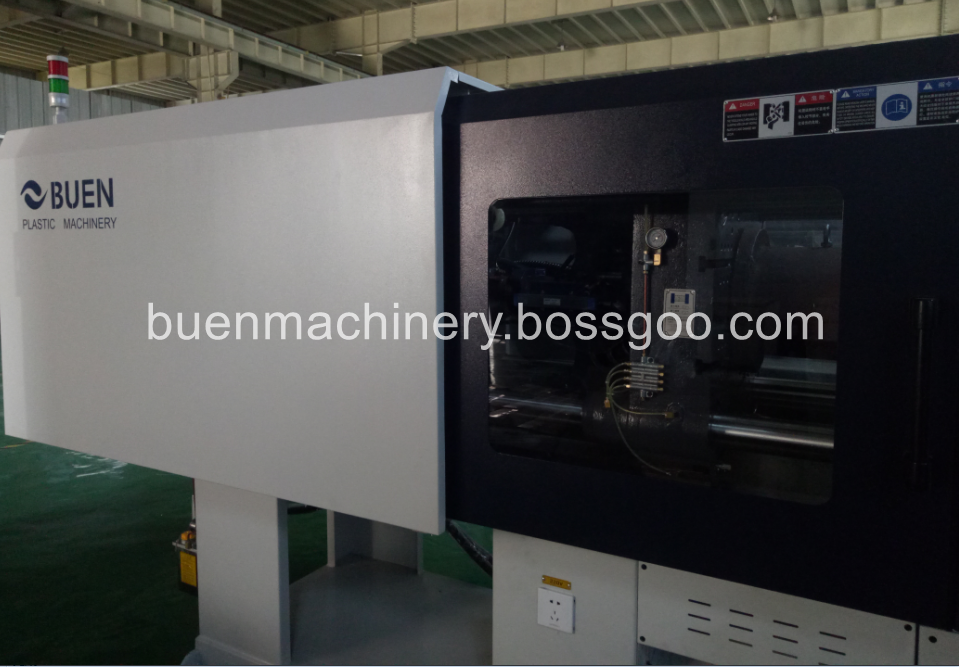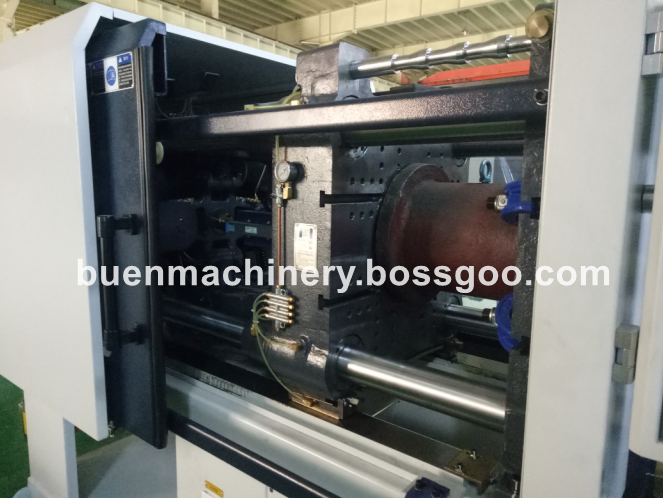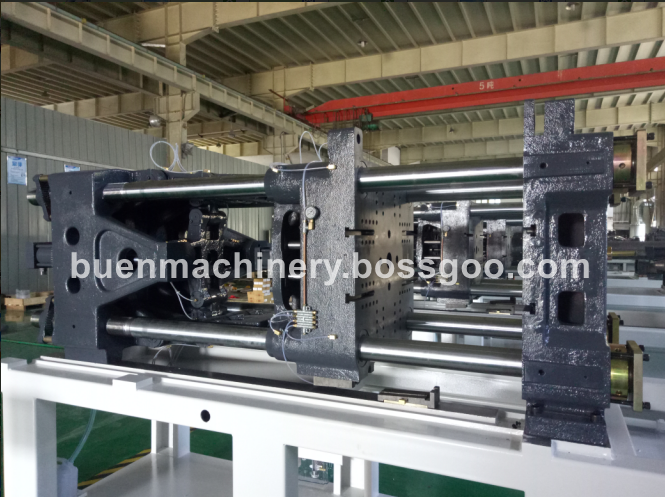 Injection system:
-Optimization design of the injection unit to provide higher accuracy,ensure the higher stability

-Injection parts adopt double guide tie bars which improve inject technology
-Injection,holding pressure closed-loop control and precision back pressure control
-Cylinder temperature time monitoring to ensure high quality molding requirements.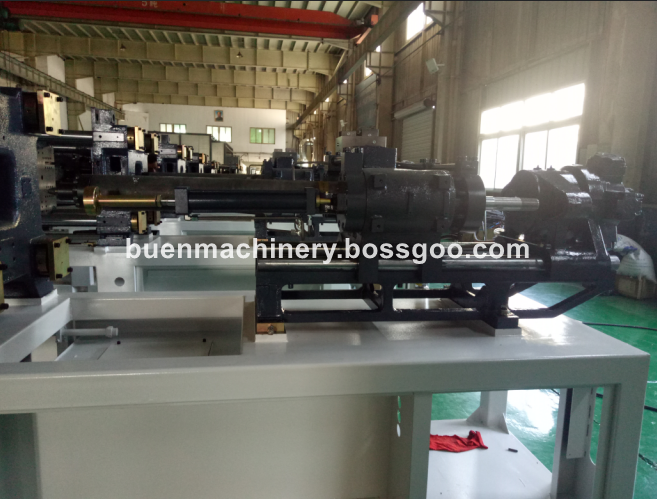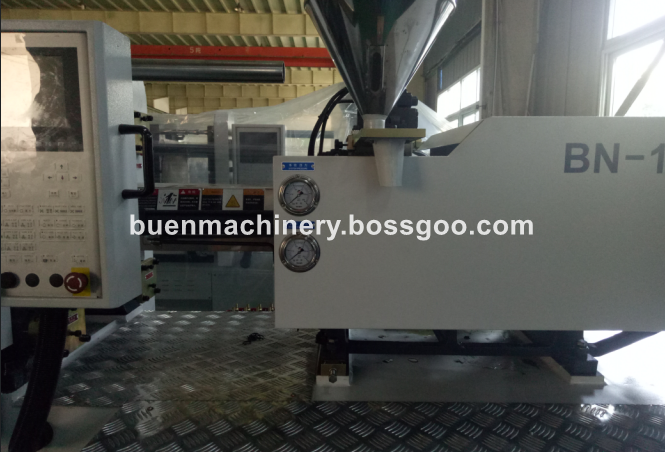 Electric system:
-The advanced injection plastic machine computer work stable and accurate
-Intelligent method of defects in the course of injection process parameters
-It can save more than one hundred program
-It is equipped with mechanical arm eletrical interface which can be used to match the special mechanical arms for the injection robot.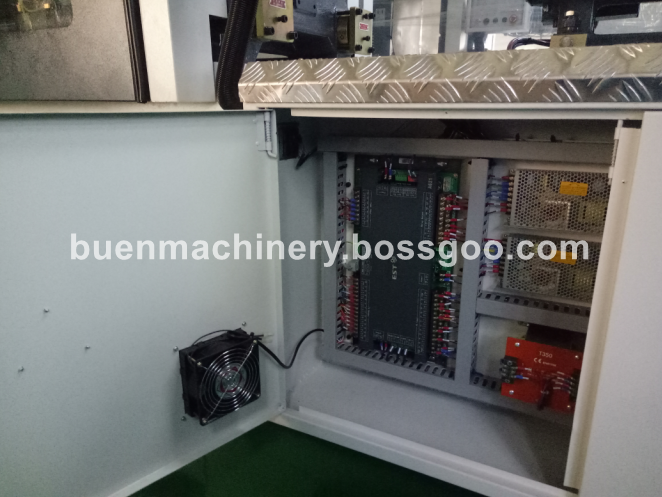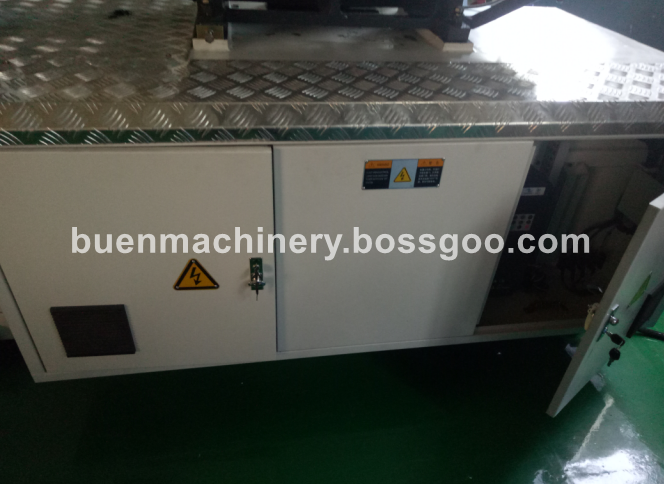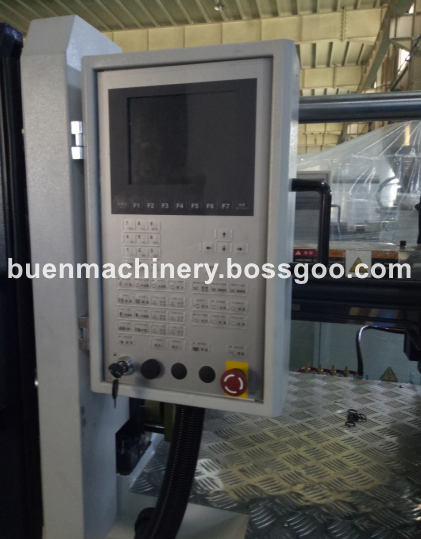 Hydraulic system:
-Dual proportion load induction oil circuit is used to get steady operation,energy consumption variable with load and energy saving
-The oil box volume is large and the cooling system is arranged properly, it can reduc the oil efficiently
-High function oil pump,liquid motor, seal element can snsure low noise and zero penetration.
-All adopt international well-know hydraulic components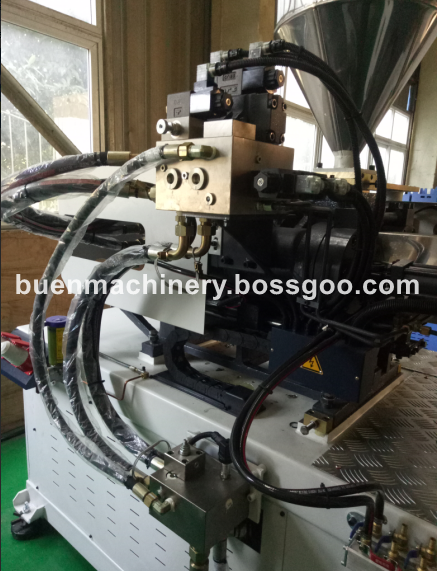 Technical parameters:
BN-270S
INJECTION PART
PARTE INYECCIÓN
UNIT
A
B
C
Screw diameter
Diámetro del tornillo
mm
55
60
65
Screw L/D ratio
Tasa L/D del tornillo
L/D
22.9
20.9
19.3
Shot volume
Volumen de Inyección
cm3
594
707
829
Injection weight(PS)
Peso de la inyección
g
540
643
755
oz
19.06
22.68
26.62
Injection rate
Tasa de inyección
cm3/ s
213.4
254
298
Injection pressure
Presión de inyección
Mpa
200
168
143
Screw speed
Velocidad del tornillo
rpm
160
CLAMPING PART
PARTE DE CIERRE
Clamping force
Fuerza de cierre
kN
2700
Opening stroke
Apertura
mm
550
Space between tie bars
Espacio entre barras
mm
580×580
Mould thickness
Espesor de molde
mm
200~530
Ejector stroke
Carrera del expulsor
mm
150
Ejector force
Fuerza del expulsor
kN
62
OTHERS
Otros
Oil pump pressure
Presión de la bomba de aceite
Mpa
16
Oil pump motor power
Potencia del motor de la bomba de aceite
kW
29
Heater power
Potencia del calefactor
kW
16
Machine dimension
Dimensión de la máquina
m
6×1.5×2.2
Oil tank capacity
Capacidad del tanque de aceite
L
365
Machine Weight
Peso de la máquina
t
8.3
Processing photos: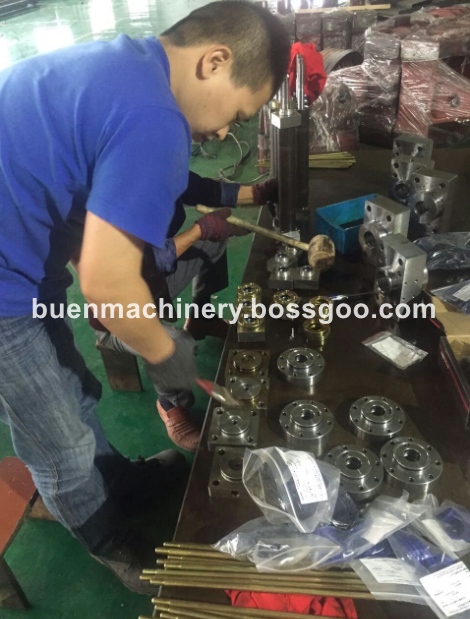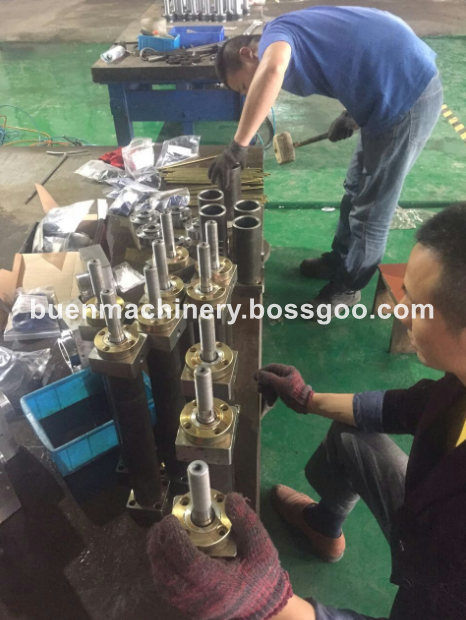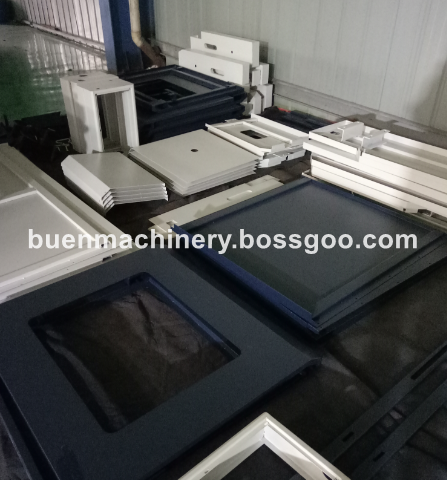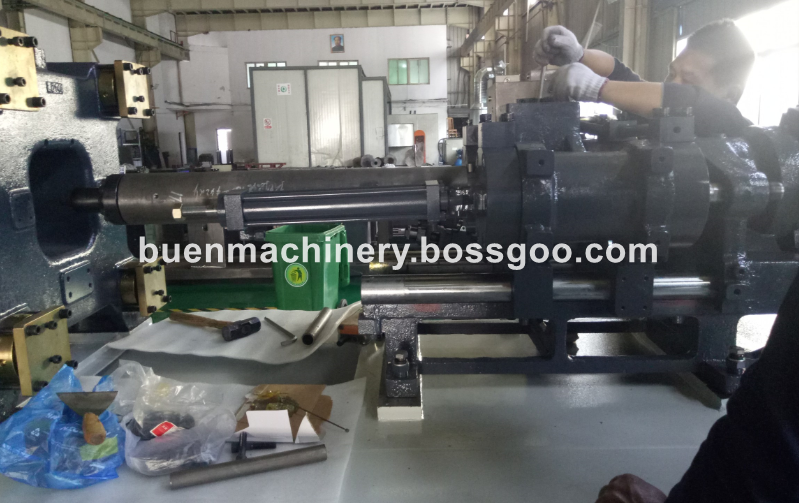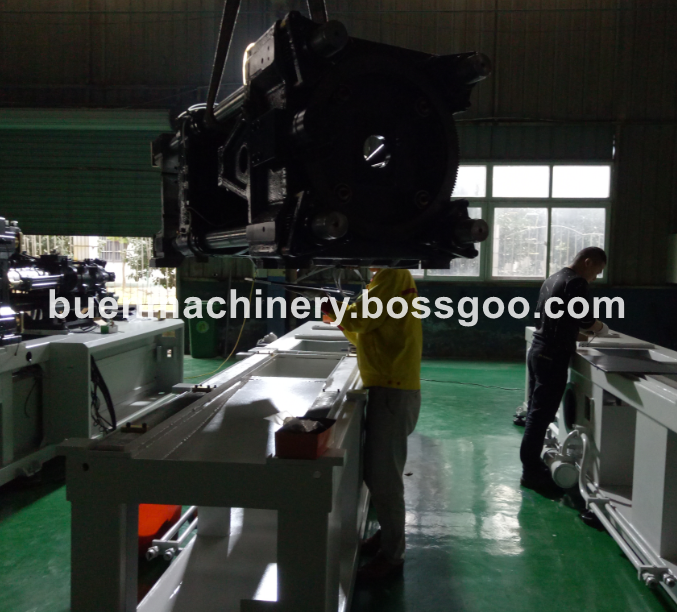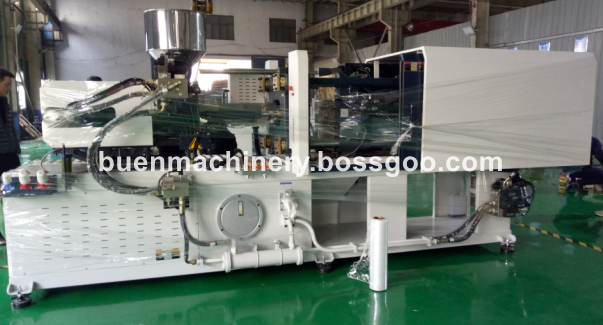 Welcome for your inquiry.
Группа Продуктов : Мотор Сервопривода Литьевая Машина